Mailing List
Please enter your contact information in the form below so that we may notify you of upcoming events at dnj Gallery. We will not sell, loan, trade, or give your information to any third party whatsoever.
Contact Us
dnj Gallery
Bergamot Station
2525 Michigan Avenue, Suite J1
Santa Monica, CA 90404
tel: (310) 315-3551
office@dnjgallery.net
Hours:
Tuesday-Thursday: 10:00am to 5:00pm
Friday and Saturday: 11:00am to 6:00pm

WE WILL BE CLOSED FOR THANKSGIVING: 11/23-11/25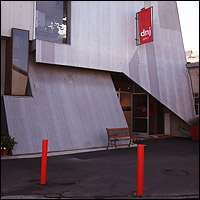 Follow us on:
Twitter
Blogger
Facebook
We are only accepting submisions from local artists.
Please send 3-4 jpegs, an artist statement and a resume.